Through a wide variety of initiatives, the Babylon Economic Exclusion Program has energetically engaged with the local community. This outreach has provided numerous opportunities to leverage the vitality of our diverse population.
Babylon EIP Initiatives (partial list)
Survey of Minority Millennials
We partnered with economic consultant Dr. Martin Cantor, CPA, to launch the first ever socio-economic status survey for Long Island's Minority millennials. The purpose of the survey was to better understand the socio-economic fabric and needs of the region's young minority population, a segment that is showing unprecedented growth.
Spin the Yard has partnered with the Suffolk County Sheriff, ATT  and Stony Brook University to create a satellite location for the Suffolk Sheriff's START initiative. Since their grand opening in March, Spin The Yard has helped over 50+ local residents get off the streets and into rehabs, mental health support and more.
Partnership with Hofstra University to provide capacity building. This partnership offered financial, training & technical assistance to 8 businesses and helped them address sales and profit deficiencies, closure rates, and other barriers to business growth during the pandemic. 
National Development Council
In partnership with NDC (National Development Council) we engaged in direct outreach regarding loan, grant and relief assistance preparation for businesses and to provide technical assistance as needed.
Workshops on Economic Inclusion
Statewide workshop on Economic Inclusion with keynote by Lt. Gov Kathy Hochul. This workshop broadened the awareness of our program and opened opportunities of funding, policy changes and extended scope of IDA services.
Hosted Economic Inclusion workshop at Greybarn with Tracey Edwards, Dan Lloyd, Billy Lindsay, Luis Montes and Babylon Town Councilman Anthony Manetta. The workshop was sponsored by Rechler Equity and Hanover Bank.
Presented in Cooperstown at the NYSEDC annual conference, Dan Lloyd spoke about the Babylon IDA's Economic Inclusion Initiative.
Dec. 15th, 2021 – Hosted a M/WBE virtual workshop with Billy Lindsay, Angelina Ramirez and Margo Cargil.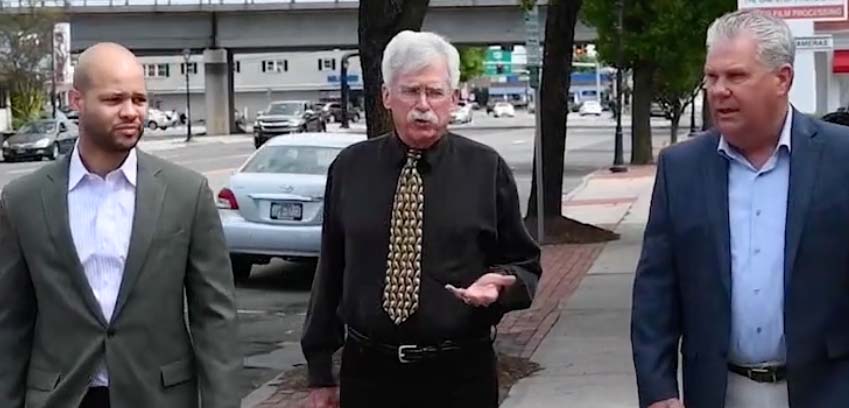 (Left to Right) Babylon EIP Members Dan Lloyd, Marty Cantor and Tom Dolan